Selling Online is one of the fastest-growing sources of mail-order sales. It's estimated that e-commerce sales have been growing nine times faster than traditional in-store sales since 1998. Consumers spend billions of dollars on Internet-based goods and services in 2019.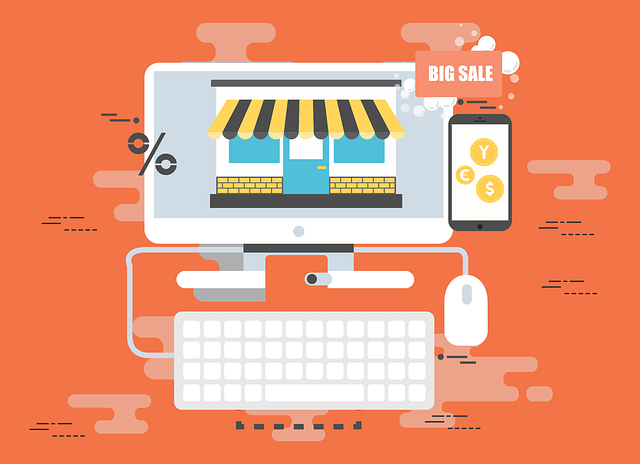 According to The U.S. Census Bureau's report on retail sales in the US, the total e-commerce sales for 2019 are estimated at over $600 billion dollars, in revenue and it is expected to continue growing!

Many consumers have turned to e-commerce as a matter of convenience or to increase the variety of goods available to them. Whatever the reason, retail e-commerce sales have skyrocketed and the Internet will undoubtedly continue to influence how consumers shop. With so much potential in the market, it's the perfect time for entrepreneurs to get started selling products online. As the Internet has become ubiquitous, many retailers have created websites and even entire divisions devoted to fulfilling online orders.
What is e-commerce?
Selling Online or e-commerce is the commercial transactions conducted electronically on the Internet. An e-commerce business is a great work at home business opportunity!
It Is A Hobby or Business?
According to the IRS.. it is not a hobby if you are buying and selling goods online with the intention of making a profit. In other words, if you plan to sell in any online marketplaces such as eBay, Esty, etc. and/ or on your own website with the intention of making a profit which most people are, then you are in Business! You are therefore required to report your income to the IRS – income is income, after all! Starting a business online is no different than starting any other business when it comes down to the law.
How to Start an eCommerce Business Online
1. Business License and / Or Permits
Many online business owners work from the comfort of their homes. However, many cities and county zoning and planning agencies require all home-based businesses to get a Home Occupation Permit. New online businesses often overlook this requirement since all the work is done online. Just because you operate your business exclusively at home over the Internet does not necessarily mean you are exempt from complying with local zoning regulations.

If you intend to run your Internet mail-order business out of your home, contact your local government office, such as your local city clerk's office to find out what business License and/or Permits you may need to set up a home office.
Retailer or Wholesaler?
If you are in the business of selling products to the general public then you are a retailer, unless you are selling your products at wholesale prices then you are a wholesaler. Normally companies operating as wholesalers are not required to collect sales tax but they must register with their State revenue office as a wholesaler. Depending on where you live it could vary as to whether or not you have register as a wholesaler. When in doubt check with your State revenue office and / or local county clerks office.
2. Collecting Sales Tax
As a retailer selling goods over the Internet you are expected to collect sales taxes on behalf of your State Revenue Office. You only need to collect taxes on the money you collect from customers living in the State where your business(s) is located.
For example: say your State collects a sales tax on purchased goods and you sell goods in an online marketplace such as Etsy or eBay or on your own website, and someone living in the state where your home business is located, makes a purchase, then you are required to collect the sales tax on behalf of your State.
The Sales Tax ID Serves Two Purposes:
The Sales Tax Id gives the seller of retail products the right or permission to collect sales taxes from their customers on behalf of the government. You are required to remit the sales tax to the state revenue office monthly or semi-annually depending on your state tax requirements.
The sales tax permit enables you to purchase products or supplies from a wholesaler and not have to pay sales tax, as long as the products or finished product is intended for resale to the general public.
How To Apply For A Sales Tax Id:
To apply for a sales tax id contact your State revenue office and request an application for a re-sellers certificate. Some state's business applications also include registration forms for the re-sellers certificate.
3. Setting Up Shop Online
Today's sellers have a ton of options to make this happen, here are few popular ways to set up shop online.
If you are tech-savvy you can build your own eCommerce site.
Another option is to use online marketplaces such as eBay, Etsy, or Amazon to begin selling online. The downside is that the fees charged in online marketplaces can quickly add up and deplete your profits.
Some hosting companies offer as a part of their services website development, but the downside is the cost can be quite expensive for a small business just starting out.
Another option is to use the hosting companies' simple scripts to set up an e-commerce site, the downside they are limited to the simple features offered by the script.
Sites offering free e-commerce sites start you out with limited space, and to upgrade cost much more then if you had chosen your own hosting company and hosted the site yourself.
Last but not least you can build your own e-commerce site, with free Internet opensource applications. Many of the free e-commerce applications enable you to set up an e-commerce site online with no technical knowledge required!
Build Your Own Store
Building an eCommerce store from scratch is the most traditional option. It takes some work to get all of the pieces together. But it also gives you the most control and cuts out the middle man and added fees charged in online market places.
Free opensource e-commerce shopping cart software gives you all the more power and control you want over your e-commerce site. Many of the free open-source e-commerce applications enable you to set up online quickly and easily without any knowledge of coding.
There are two components needed to begin selling online:
1.. E-commerce (shopping cart) Software: An e-commerce shopping cart is a piece of software that facilitates the purchase of a product. You have various options for setting up an online store:
2. A Merchants Account
A merchant account is a type of bank account that allows businesses to accept payments in multiple ways, typically debit or credit cards. A merchant account is established under an agreement between an acceptor and a merchant acquiring bank for the settlement of payment card transactions.

Most Banks offer merchants accounts for accepting online payments. A quick and easy way to begin accepting online payments is to use one of the free merchant accounts providers on the Internet. You are not required to pay a standard monthly statement fee charged by some banks and you can start quickly and easily by simply signing up for an account. A couple of popular sites offering online payment merchant accounts are Pay Pal and Stripe.
Paypal.com is an eBay owned company, a trusted brand with a long history of processing payments on the web. PayPal allows individuals and businesses to transfer funds electronically. It is an alternative to paying with traditional paper methods, such as checks and money orders.
Stripe is fairly new but is quickly becoming popular. Stripe allows both private individuals and businesses to accept payments over the Internet.
Using Your Own Merchant Accounts:
You can use your own Merchants account to accept payments online. A merchant account is a type of bank account that allows you to accept payments via debit or credit cards. you will enter into a merchant agreement with the payment processor who operates a merchant's bank account. You'll need a business checking account for your funds to be deposited to.
Payments are processed through a payment gateway via your website and you will be required to purchase an SSL certificate to accept payments on your website. Depending on the hosting company you use the cost of an SSL certificate varies. If you are on a tight budget Let's Encrypt offers free SSL certificates but there is a learning curve to installing it and you have to renew it every 90 days. One solution is to choose a hosting company offering an automated installation of Let's Encrypt.
Shipping and handling Tips
With an Internet e-commerce business you will be more then likely shipping your products. The Federal Trade Commission has rules and regulations which govern prompt delivery rules get familiar with them to make sure you are in compliance with the law.
You can save on shipping and handling cost by using USPS Click-N-Ship, with click and ship you can pay, print shipping label from your home or office printer. You can schedule a free pickup of your packages without leaving your home, order free priority shipping boxes and so much more visit USPS small business service to learn more.
Communicating with Customers:
If you are conducting your business online, it is a good idea to have a phone line for your small business separate from your personal phone.
Using a PO Box Versus Using a Home Address
Setting up a small business P.O box is very simple and the investment is minimal.
Benefits:
A Post Office Box offers a virtual office address that helps increase a small business professional profile by providing postal addresses that are indistinguishable from larger competitors.
A Post Office Box is useful in it does not expose your home address in your advertisements, it protects incoming packages from theft, providing home business owners with anonymity on the Internet and eliminates the need for a change of a business address if the business relocates.