In this tutorial, I will give you a basic tour of the GnuCash interface so that you can become familiar with the layout, and how things work.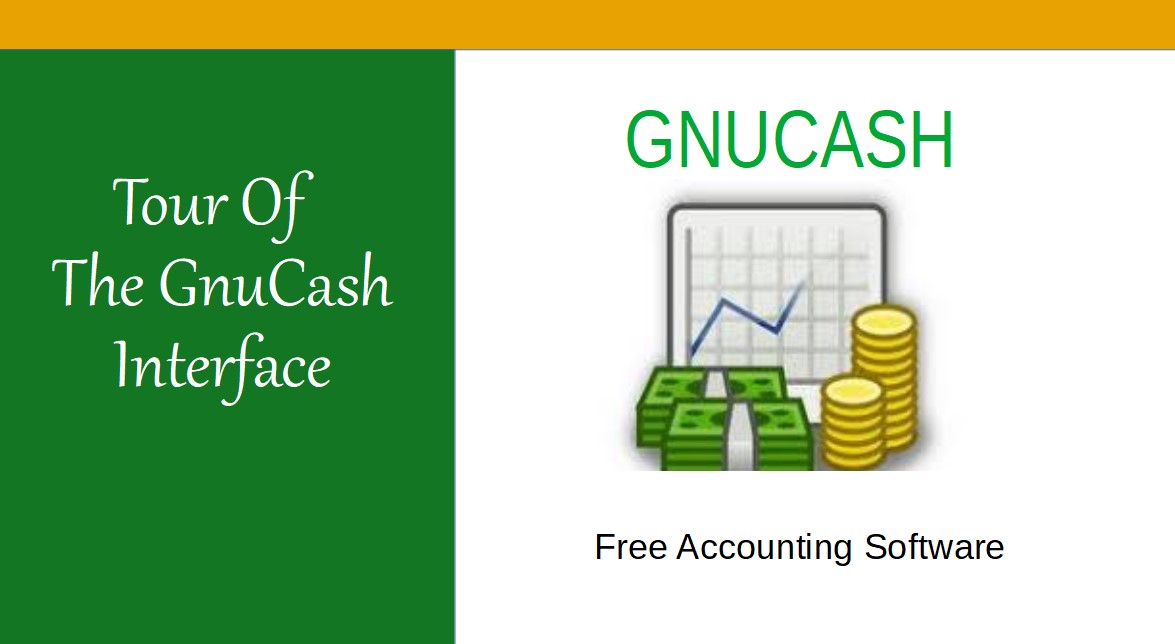 The Account Tree Window
The Account Tree Window is the first window to appear when you first start the program, right after you close out the tip of the day. Gnucash refers to it as the Account Tree, In accounting terms, it is known as a Chart of Accounts). GnuCash account tree has the 5 basic categories of accounts used in accounting by a Business or an organization to classify and distinguish financial transactions, conducted during a specific accounting period. These 5 basic categories are what you will use to keep track of your business accounting records.
The Assets Category – keeps track of the things the business owns- such as money in your business checking account.
The Equity Category – keeps track of the businesses overall net worth.
The Expenses Category- keeps track of your legitimate business expenses. Such as purchasing office supplies or products to sell or any expense that is necessary for your business to run smoothly.
The Income Category: keeps track of the business's gross earnings. The gross earning is all the money you are making in the course of your business this amount does not reflect the business deductions or Liabilities.

The Liabilities Category– keeps track of how much money the business owes, for example, say you purchase products for your business from a vendor on credit, this is a liability meaning money the business still owes. Any money the business owes will be recorded in the liabilities category.