In today's digital age, every business should have a website. A Website is built to educate, it is a unique way to connect with a worldwide audience. Whether you choose to create a website to inform people of your present or new business, sell products, or services over the Internet, your website is not only just another platform to increase potential customer outreach, but it also serves as your company's virtual sales representative.
Content Management Systems
Content management (CM) is a set of processes and technologies that supports the collection, managing, and publishing of information in any form or medium. When stored and accessed via computers, this information may be more specifically referred to as digital content, or simply as content.
WordPress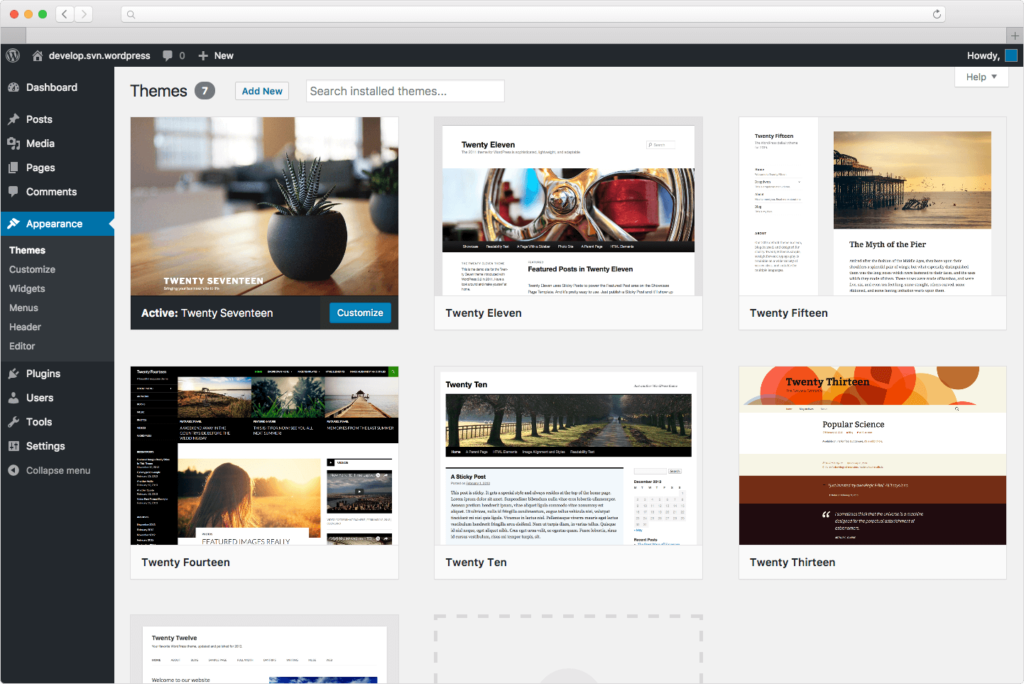 WordPress is by far the most popular content management system but each one of the following free open-source Content Management applications has been around for a long time and is still widely used today. They are used to build robust dynamic websites. By adding some additional functionality they can be used for just about any type of website you can think of.
WordPress is by far the most popular content management system. Not only is it easy but WordPress is by far the most popular content management system. By adding plugins you can create just about any type of website you can think of. WordPress is the answer you're looking for when you want to build an attractive, sophisticated blog or website, online store, social network, or specialty site —without having to learn any special coding.
WordPress is pretty popular and a good option for people who want to attempt to build their own website. If and you want to step beyond WordPress there are some other really nice robust content management applications such as:
Joomla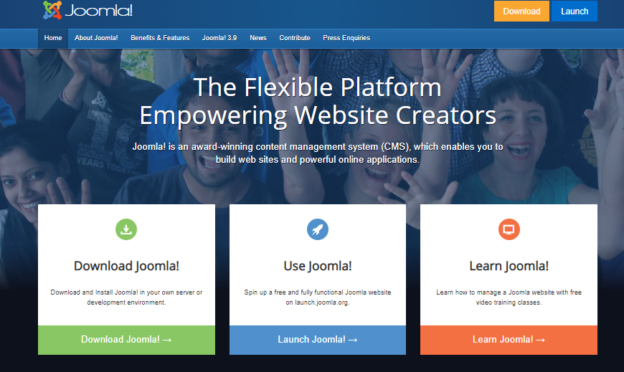 Create Professional Websites with Joomla! Joomla is a free open-source CMS system, used to build websites from templates. Varying from fairly basic to more complex sites. Some of the types of sites would include…
Corporate intranets and extranets
Online magazines, newspapers, and publications
E-commerce and online reservations
Government applications
Small business web sites
Joomla is one of the most popular website software, thanks to its global community of developers and volunteers, who make sure the platform is user-friendly, extendable, multilingual, accessible, responsive, search engine optimized and so much more. It provides capabilities for multiple users with different permission levels to manage (all or a section of) content, data, or information of a website project, or intranet application.
Drupal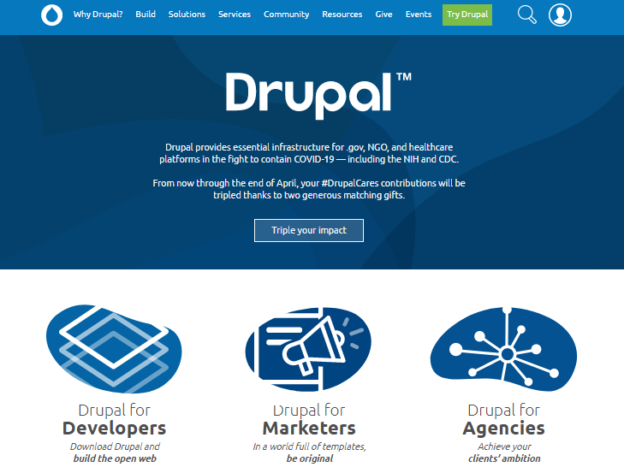 Drupal is a web development platform that stores your page content in a database and displays that content on web pages. Drupal is referred to as a Content Management System (CMS) similar to WordPress or Joomla.
Drupal is a publishing platform created for building dynamic websites offering a broad range of features and services. Drupal can support a diverse range of web projects ranging from personal weblogs to large community-driven and corporate sites. Use as-is or snap in any of thousands of free designs and plug-ins for rapid site assembly. Developers love the well-documented APIs. Designers love our flexibility. Site administrators love limitless scalability.
Stand-Alone Applications
With WordPress, Joomla, and Drupal you can extend their functionality to build all types of websites. Free open source stand-alone applications are specifically designed for one specific purpose such as: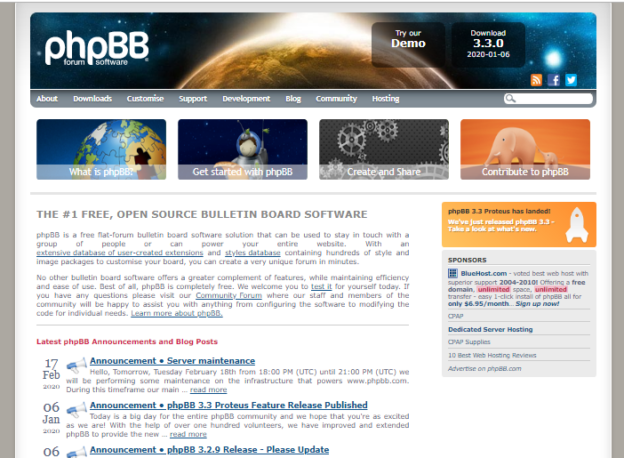 Online forums are very popular! An Internet or online forum, or message board, is an online discussion site where people can hold conversations in the form of posted messages. They differ from chat rooms in that messages are often longer than one line of text, and are at least temporarily archived. An online community forum can be set up by an organization or a brand, where members, customers, and fans alike can congregate, ask questions, receive peer-to-peer support, discuss interests surrounding the brand and make social connections.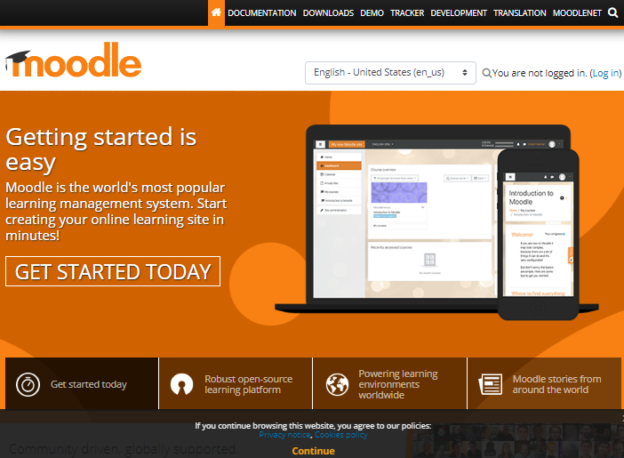 eLearning offers courses that are specifically delivered via the internet to somewhere other than the classroom where the professor is teaching also referred to as distance learning. eLearning utilizes electronic technologies to access educational curricula outside of a traditional classroom. In most cases, it refers to a course, program, or degree delivered completely online. Set up your own online school with free e-learning software: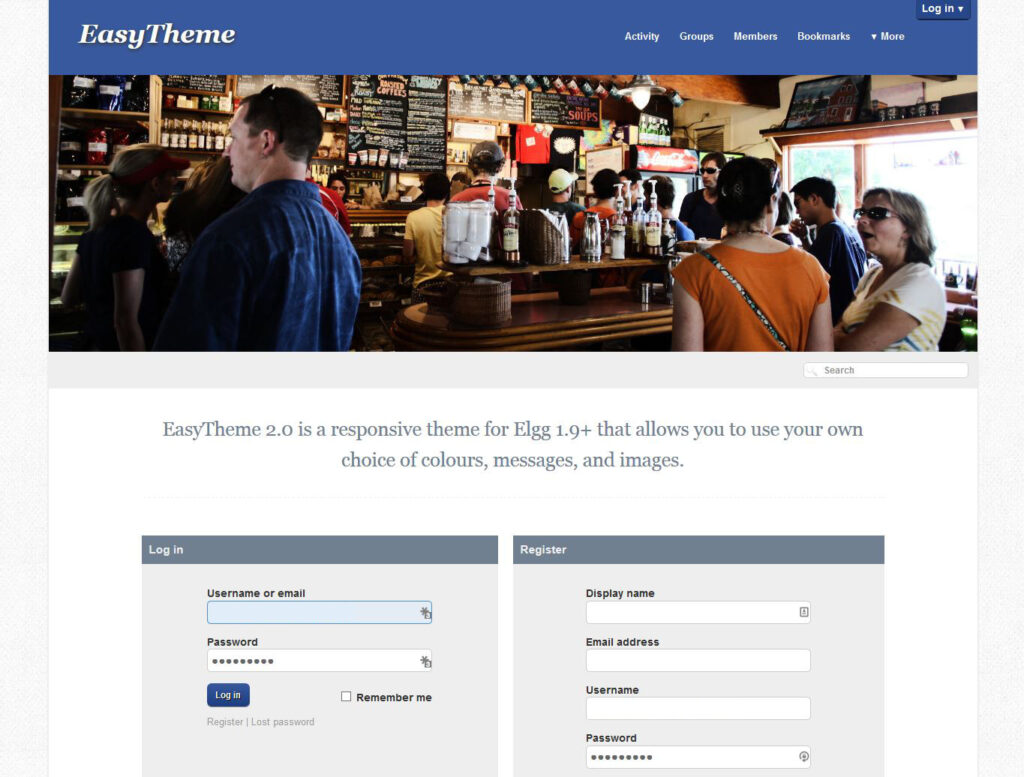 Social networking sites are online communities where people can interact with friends, family, coworkers, acquaintances, and others with similar interests. Most social networking sites are Web-based and provide many ways for their users to interact, such as chat, messaging, email, video, voice chat, file-sharing, blogging, and discussion groups.