eLearning offers courses that are specifically delivered via the internet to somewhere other than the classroom where the professor is teaching also referred to as distance learning. eLearning utilizes electronic technologies to access educational curriculum outside of a traditional classroom. In most cases, it refers to a course, program, or degree delivered completely online. Set up your own online school with free e-learning software:
Moodle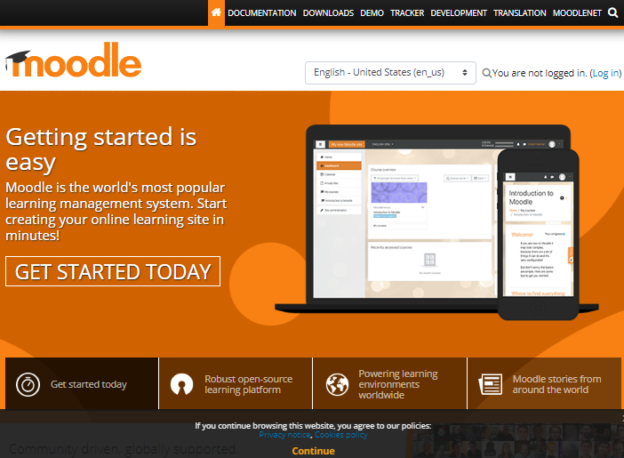 Moodle is a Course Management System (CMS), also known as a Learning Management System (LMS) or a Virtual Learning Environment (VLE). It is a Free web application that educators can use to create effective online learning sites. Moodle is used for blended learning, distance education, flipped classrooms, and other e-learning projects in schools, universities, workplaces, and other sectors. Moodle is used by a variety of institutions and individuals, including Universities. High schools. Primary schools. Government departments. Healthcare organizations. Military organizations. Airlines.
Set up own online courses, Provide documents, Graded assignments, Quizzes, Discussion forums, Live Chat, Accept Payments quickly and easily, Add Google Adsense for extra revenue and so much more
Chamilo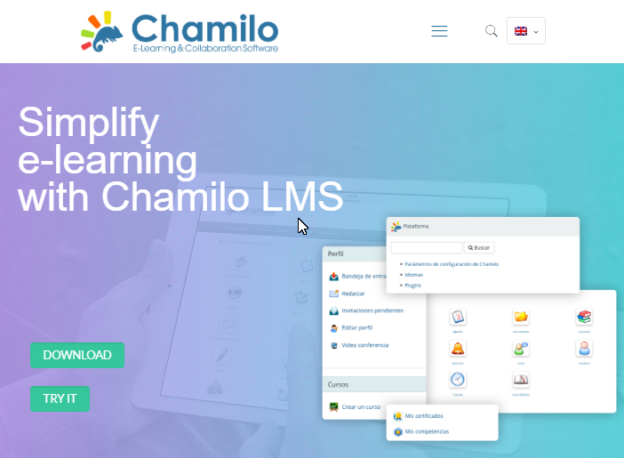 Chamilo is an open-source course management application. Chamilo is currently used by more than 3.5 million students and teachers
Chamilo aims at bringing you the best e-learning and collaboration platform in the open source world. Chamilo is also a brand owned by the Chamilo Association, which makes it possible for many companies to build on the name of the product with very low risk. The trademark is not and will never be owned by a single trademark holder.
Features:
Easy creation of educational content
Tracking of users results, allowing for methodology improvements
Clean interface, letting user focus on learning
Synchronous and asynchronous communication channels
Many tools allowing for all learning types (visual, auditive, practical, serious games, staff selection)
Extensive documents management capabilities