Online forums are very popular! An Internet or online forum, or message board, is an online discussion site where people can hold conversations in the form of posted messages. They differ from chat rooms in that messages are often longer than one line of text, and are at least temporarily archived. An online community forum can be set up by an organization or a brand, where members, customers, and fans alike can congregate, ask questions, receive peer-to-peer support, discuss interests surrounding the brand and make social connections. …
Free Forum Software
phpBB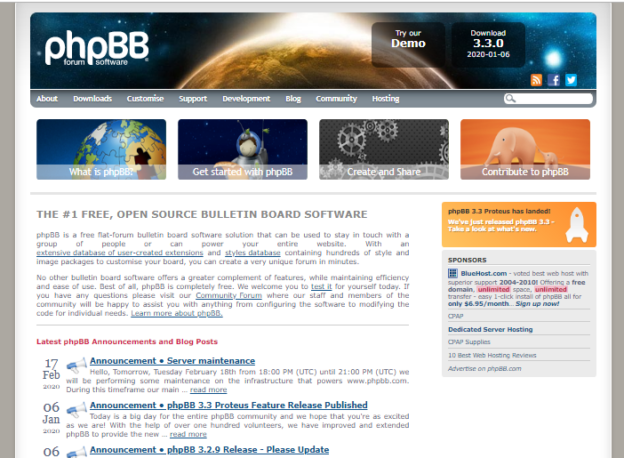 PhpBB forum has been around for many years. PhpBB is an open-source forum application. Initially released in 2000. phpBB is a free high powered, fully scalable, and highly customizable open-source bulletin board package. Whether you want to stay in touch with a small group of friends or are looking to set up a large multi-category board for a corporate website, phpBB has the features you need built-in. Check out Who Uses the PHPBB Software.
MyBB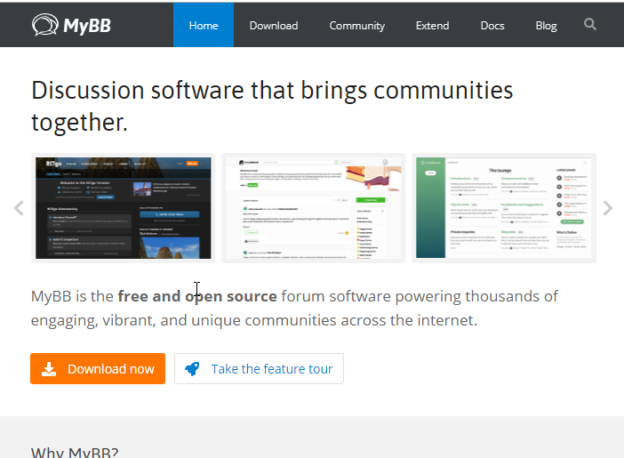 MyBB is an open-source forum application. MyBB forked from XMB Forum in 2002. From the administration to post a reply, MyBB is a forum package full of useful and to-the-point features for both you and your visitors, helping you to make running your bulletin board as easy as possible.
Features:
Extendable: Hundreds of plugins and themes make adding new features or a new look easy.
Simple to Use: MyBB offers an extensive range of features in an intuitive interface.
Multilingual: Community-maintained translations are available for more than 30 languages.
Vanilla Forums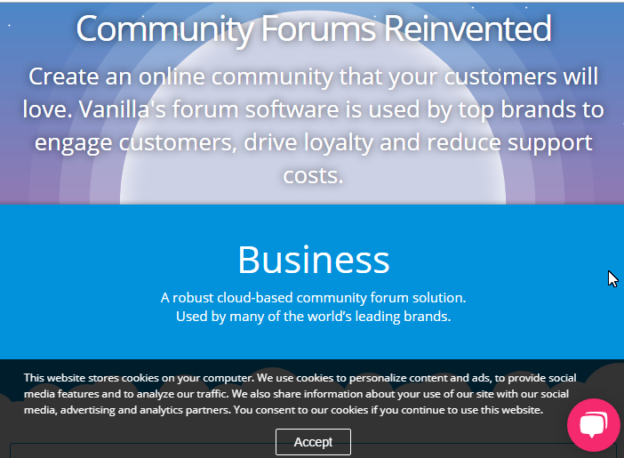 Vanilla Forums offers a free and open-source forum application and discussion framework. There is also a paid version. Vanilla Forums was initially released in 2006 and today powers discussion on over 500,000 sites. Vanilla Forums is an open-source, pluggable, multi-lingual community-building solution. It is specially made to help small communities grow larger through SEO mojo, totally customizable social tools, and great user experience. Vanilla is also built with integration at the forefront, so it can seamlessly integrate with your existing website, blog, or custom-built application.
Simple Machines Forum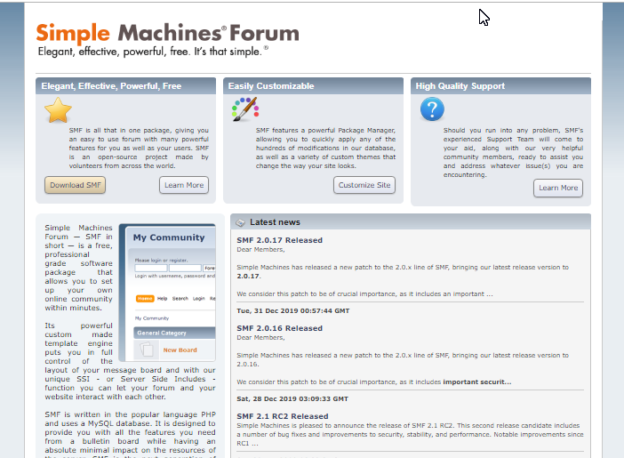 Simple Machines is a free software package that allows you to make easy, elegant, customizable, and high-quality discussion forums. It is a PHP based forum which uses MySQL as backend. It has tons of plugins, extensions, and add-ons. Simple Machines Forum (SMF) is a next-generation community software package that is jam-packed with features, while at the same time having a minimal impact on resources.
Features:
Advanced permission and user management.
Tracking of new and old unread topics, not just from your last visit.
A package manager that automatically installs or uninstalls mods (also known as hacks.)
Ability to choose Sendmail or SMTP (with or without authentication.)
Assign several member groups to a single member, with one member group as the primary group.
Support of wildcards for an email address, IP address, and hostname.
Export forum data using XML/RSS.
Options to hide other members' avatars and signatures.
Advanced user resources, including the ability to show new replies to your posts and so much more.
FluxBB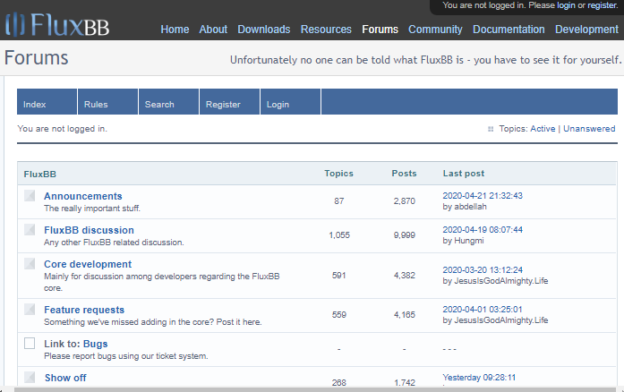 FluxBB is designed as a lighter, faster alternative to some of the traditional feature heavy forum applications. It is easy to use and has a proven track record of stability and security making it an ideal choice of forum for your website.
Features:
Easy to use: Simplicity is the key. Featuring a beautiful, clean interface, FluxBB is focused completely on ease-of-use and usability.
Flexible permission system: FluxBB comes with a flexible permission system designed to give you full control over your user groups. Allow them to view different sections of your forum, give privileged users moderator status (multiple moderator groups are supported).
Powerful moderator tools: Administer your board with ease using powerful moderator tools to manage users, banning, censoring, reported posts, forums, and topics. Do it yourself or delegate these tasks to moderators as you see fit.